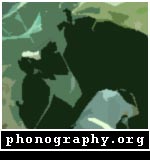 ---
> > > PHONOGRAPHERS
---
COMPILATIONS
---
WRITINGS
---
GEAR
---
LINKS
---
CONTACT
---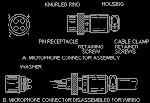 A | B | C | D | E | F | G | H | I | J | K | L | M | N | O | P | Q | R | S | T | U | V | W | X | Y | Z |
---
phonographers: B

Steve Barsotti
Steve Barsotti is a sound artist and educator who lives in Seattle. His work includes studio based explorations of sound for radio broadcast, site specific sound installation, improvisation on electrical/ acoustical instruments and sound as an integral part of performance. He has had his work played on radio in Chicago and Berlin as well as participation in Radio festivals in Canada and Ireland. Currently he is the Academic Director of Audio Production program at The Seattle Art Institute where he has taught Intro to Audio, Audio for Multimedia, Sound Design, Interactive Audio, Digital Portfolio, and Fundamentals of Web Page Scripting.
He is a founder of In the Eye of the Ear, an organization dedicated to the promotion of artists who use sound as a primary medium of expression, and has co-curated and co-produced several festivals under that name
He was also an original member of W.A.L.K., a loose collection of artists that did durational performance and installation work at outside the traditional white wall gallery. They have performed in abandoned department stores, park field bath houses and in a 13thc. observatory in Vilnius, Lithuania.
He worked with Experimental Sound Studio for over six years, a not-for-profit organization for the promotion of innovative sound art in Chicago where he worked as manager of their recording facilities, a freelance recording engineer, an instructor in technical and conceptual workshops and volunteer for various projects associated with the organization such as the Chicago Soundscape Project, the Sounds from Chicago Radio Program and BONES, a compilation series of Chicago based sound artists.
More information and MP3 samples can be found at www.kazbar.org
Releases
Say "tin-tah-pee-mick'. Mimeograph Records (www.mimeograph.net)
Phonographers Union (Accretions Records) (www.accretions.com)
Phonography compilations #3 & #5 (www.phonography.org)
SoniCabal 2 compilation (www.sonicabal.com for info)
Grain, a compilation of 99 short tracks. (www.dotdotdot.com)