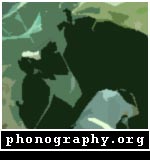 ---
> > > PHONOGRAPHERS
---
COMPILATIONS
---
WRITINGS
---
GEAR
---
LINKS
---
CONTACT
---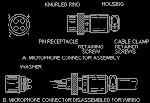 A | B | C | D | E | F | G | H | I | J | K | L | M | N | O | P | Q | R | S | T | U | V | W | X | Y | Z |
---
phonographers: H

HarS
HarS's "Sound Chronicles" is an ongoing series of relatively short montages (started early 2000) using as material, pretty much exclusively, audio fragments taken from a large collection of lo-fi, and mainly monophonic, field recordings: sonic 'snapshots' made with cheap portable cassette machines and a lapel microphone between the late 1970's and now, pretty much all over the world.
Website: http://www.harsmedia.com/Chronson/
Email: hars7@hotmail.com
---

Mike Hallenbeck
Mike Hallenbeck is a Minneapolis-based audio artist who adopts far-flung sounds, brings them home to play with each other, and helps them figure out what they want to be when they grow up. His sound design work has been featured in numerous theatrical productions and installations in Minneapolis, NYC, Chicago, and Toronto. Hallenbeck's "musique plastique" project [archive] integrates field recordings and other found audio.
Website: http://www.juniorbirdman.com/wander